Today's demanding work environment includes complex workflows and automation of manual tasks. At OE Business Imaging, with our selected partners, we provide a variety of software and workflow solutions that enhance business processes.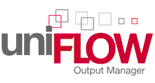 uniFLOW Output Manager


uniFLOW OM Software is a comprehensive solution from Canon delivering a rich set of functionality in the areas of secure printing, document accounting, and rules based routing. With its modular design and emphasis on security, uniFLOW OM is particularly attractive to IT managers who value its ease of integration and strong level of control within networked environments.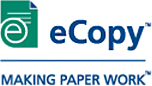 eCopy


eCopy provides simple, easy-to-use solutions for extending the use of the copier, while enabling customers to leverage their investment in their corporate network infrastructure. With eCopy ShareScan and eCopy PaperWorks, an organization can scan, merge, modify and connect documents to electronic workflows that is easily integrated into all business applications. With eCopy you can turn paperwork into paper that works.







Equitrac


Equitrac Cost Recovery and Print Tracking Solution are designed to track, record, allocate, report and recover the costs associated with the usage of office equipment and document output.







EFI Command WorkStation


The Command WorkStation (CWS5) sets a new standard for printing, making it more productive, intuitive and flexible. It centralizes job management, connects to all FIery servers on the network and achieves optimal results in real time to increase productivity. The intuitive interface makes complexity simple, regardless of the operators' experience, while the flexible software adapts to any environment.



EFI Fiery VUE

Fiery VUE EFI is a "visual print application" that produces professional-looking, finished print materials quickly, easily and cost-effectively in-house. The interactive desktop application comes with a user-friendly 3D interface that visually guides you through document creation with intuitive layout and finishing tools. The environmentally- friendly solution also reduces your eco-footprint by reducing paper usage and waste.



What is a Fiery Rip ?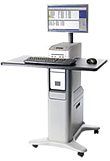 A Rip is a device which can be installed or embedded onto a printer such as a Canon networked copier / printer or an external processor which is connected to the printer via a cable. The Rip or Raster Image Processor interprets the printer data and converts it to a raster image which is used by the printer to form the document.

Canon partnered with EFI - Electronics For Imaging - when the first colour copiers were brought to the market in the 1980"s. Their productivity and reliability are now well proven.




Increase Productivity


When you hit File : Print you send printer control information about your document to the printer, the Rip receives it and processes the data independently. By using its own computing hardware and dedicated image processing components the Rip takes control of the job without loading your PC or the printer which has the effect of hugely speeding up the print output time.

This massive increase in productivity is especially noticeable when printing complex print jobs, postscript files, and colour prints as the processing load for this kind of work is usually quite heavy.




Postscript Printing


When printing postscript files you will want to ensure that the document that comes out of the printer is as you intended, using the correct fonts etc. By using a Fiery Rip you can be confident that your documents will print correctly. Without a Rip, font substitution may occur using a close match, but this can lead to unexpected results. As well as being a market leading processor the Fiery Rip is a comprehensive print controller with a vast suite of additional functionality. These extra features contribute to make the Rip a natural choice for graphic design, light volume and even high production environments.



Comand Workstation


Fiery Command workstation is the primary software package within which print jobs are monitored and controlled. Documents can be stored on the Rip after processing and reprinted directly from the Rip , therefore avoiding the need to resend over the network and consume network bandwidth. Different documents can also be combined together even if they are of a different file type, and individual pages can be moved within the this new file to create a new document. This new document can then be printed using the full finishing capabilities of the Canon machine.

Precise colour control is vital in today's demanding colour printing market and the Fiery Rips handle this aspect perfectly. The Spot On colour tool provides superior colour matching capabilities, and substitute colours can be set up to be printed to your precise specifications. This is important when logos and company colours need to be reproduced to exactly match corporate guidelines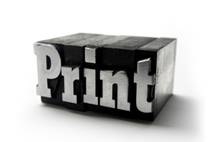 What is MEAP and how can it help me?



MEAP (multi-functional embedded application platform) is a lightweight java virtual machine embedded in a supported Canon photocopier. All copiers except those in the Monochrome low volume page support this technology. MEAP applications are written in J2ME (Java 2 Micro Edition).



Business is changing on a daily basis. In today's climate your networked photocopier can be at the heart of the business process. With MEAP your in house development teams can devise digital imaging solutions for your photocopier.
Workflow and Document Management

SHARPDESK 3.2

Sharpdesk ™ is an easy-to-use software application that complements ImageSEND 's Send to Desktop functionality. With a familiar, user-friendly interface and several integrated tools, Sharpdesk enables users to organize, annotate, and edit scanned documents. A single Sharpdesk License comes with each Sharp Multi-functional printer.

APPLICATION INTEGRATION MODULE

Whether from customizable assist lists or entering information on the fly, Sharp's flexible Application Integration Module (MX-AMX1) allows you to add information, or metadata, to your scanned documents. This enables you to instruct selected applications how to handle your scanned documents, enabling you to take control of your document workflow right from your Imager's touch-screen panel, thereby automating tasks that once took several steps.
---
Captaris

Captaris, Inc. is a leading provider of software products that automate business processes, manage documents electronically, and provide efficient information delivery. Captaris products (Captaris RightFax, Captaris Workflow and Captaris Alchemy Document Management) are used in many industries and are installed in many of the Fortune 100 and Global 2000 companies.
---
eCOPY

Coupled with Sharp MFPs, eCopy ShareScan OP transforms paper documents into information that easily integrates with existing business applications. Complementing Sharp's award-winning ImageSEND technology, eCopy ShareScan OP offers a dynamic touch screen user interface with document preview, address integration, and other workflow enhancing features, including Scan and Mail, Scan and Fax, and Scan to Desktop.
---
FileMax

FileMax Mail is a scan to e-mail application that utilizes Sharp OSA technology to send e-mails directly from a Sharp OSA-enabled MFP device while simultaneously sending a copy to your mailbox regardless of the e-mail application that you use. Compatible with GMAIL™, YAHOO®, AOL®, and most other SMTP e-mail, plus Microsoft Outlook® and Exchange.
---
IMAGESEND

With the award winning Sharp ImageSEND technology our Digital IMAGERs™ connect people and ideas by streamlining business communications - optimizing document workflow efficiency and increasing productivity. ImageSEND integrates scanning and faxing into one convenient function.
---
InfoDynamics

InfoDynamics is the innovator of inPOINT and INTACT Document Solution Software. Intact software provides affordable, feature-rich document management for small to mid-size enterprises that work wonderfully with Sharp MFPs. Power and affordability provide one of the best solutions available for dealers and customers alike.
---
NSI

Notable Solutions, Inc. (NSi) is a leading provider of Distributed Content Capture Workflow and Business Automation products. NSi's flagship product, AutoStore, enables users to automate their business processes by capturing paper and electronic documents from a variety of sources, processing them into usable information and storing that information into business applications and databases for fast, easy retrieval and distribution.
---
OBJECTIF LUNE

Objectif Lune is a leading provider of variable data software. Their PlanetPress Suite enables efficient design and distribution of transactional/variable content documents via print, e-mail, fax and archive. Their PrintShop Mail is an easy to use, robust promotional VDP tool and their PrintShop Web is a web-to-print solution for static, versioned and variable documents.
---
Sharp OSA™ Architecture

Sharp OSA™ Architecture

The Sharp OSA Platform opens the door to a broad array of value-added functionality. By bringing the power of customization closer to the customer; this versatile development platform adds incredible flexibility to Sharp's awarding winning line of MFPs.
---
Cost Accounting

EQUITRAC 4.0

In today's competitive business environment, it's more important than ever for organizations to manage document output on their office equipment devices. Equitrac Express and Equitrac Office complement Sharp® MFPs by providing cost accounting alternatives each focused on particular market segments.
---
PRINT AUDIT

Print Audit is a comprehensive suite of print tracking products. Its three components, Analysis, Reduction and Recovery can be purchased individually or as a suite.
---
Print and Device Management

HP OUTPUT SERVER

Sharp's Digital IMAGERs™ are now certified as Ready for HP Output Server. With seamless integration, IT managers and network administrators can easily manage Sharp printer jobs on the network.
---
HP WEB JETADMIN

Sharp's Digital IMAGERs™ are now certified as Ready for HP WJA. With seamless integration, IT managers and network administrators can easily manage Sharp printers and multifunction devices on the network.
---
LINUX, MAC AND UNIX SUPPORT

Sharp uses the CUPS (Common UNIX Printing System) to support Linux, MAC and UNIX environments. The Sharp CUPS drivers for Linux, MAC and UNIX enable users to access the full functionality of their IMAGER™ series digital multifunction devices. Now Linux, MAC and UNIX users can activate finishing options when printing which include duplexing, stapling, sorting and page layout features such as orientation and document size.
---
PRINTER ADMIN UTILITY SUITE

Managing your IMAGER has never been easier! Sharp's award-winning Digital IMAGER™ MFPs offer outstanding reliability, functionality and security capabilities, including the versatile Administration Utility Suite. This easy-to-use suite provides a variety of tools that help you manage your Sharp IMAGER and FO-DC MFPs from installation, to daily usage, to troubleshooting. The Administration Utility Suite includes tools for both network administrators as well as users, all designed to improve your productivity—and enhance your efficiency.
---
SHARP DEVICE MANAGER

The Sharp Device Manager (SDM) is a powerful software application designed to help Sharp Dealers automate meter read collections from Sharp Digital IMAGERs. Sharp's SDM is a seamless integrated solution with OMD, La Cross, Digital Gateway and EFI software packages to provide an automated collection process for meter reads and provide a quick and efficient response to device service calls.
---
SHARP SAP DEVICE TYPES

The Sharp SAP device type enables SAP R/3 and mySAP.com™ users to access the full functionality of their IMAGER™ series digital multifunction devices. Now SAP users can activate finishing options when printing which include duplexing, stapling, sorting and page layout features such as orientation and document size.
---
Security

SHARP DATA SECURITY KITS

Today's networked office equipment retains document data that can lead to the accidental or malicious disclosure of confidential document data, which could seriously impact your business. To mitigate this threat, Sharp offers a scalable suite of security features and options geared toward preserving the confidentiality of your digital document data.
---
SHARP SECURITY NETWORK INTERFACE

Today's office environments utilize the convenience of networked equipment. However that convenience, often comes with a risk. That unauthorized users, or even hackers, might be able to, access the network, retrieve data from it or alter settings. In fact even if data cannot be retrieved, viewing the configuration settings alone often gives sufficient network information for a hacker to be able to mount a serious "denial of service" attack on the main network servers.
---
SHARP SECURITY SUITE

The MFP is the natural link between information and the way people use it, which is why Sharp has pioneered security in office equipment to proactively protecting against the mishandling of information. Multi-function printers (MFPs) tend to see a good deal of highly sensitive information pass their way: executive memos, financial reports, and draft of all kinds of internal documents.
---